Hello
I am using latest openFL and lime version in a HTML5 targeted project, I notice that when I do a change on a display object, it would affect its size, although I am not modifying size or scale.
For example, this is a text box inside a sprite:


If I add a border to it at run time, it will show as: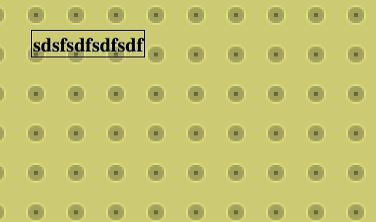 Same is true for a MovieClip generated from a SWF file, that has a inner child, if I rotate or colorTransform the inner child, it will case a scale for the child and view it into the upper left quarter of the original size.
Notice that it was working properly on earlier version of Lime OpenFL, but unfortunately I did not write down the versions of ( Haxe, Lime and OpenFL ) that were not affected by this issue.
Any one has any recommendation how to solve this issue?
Also, for a pre compiled file, how can I check which lime/openFL version its built with?