Hi,
i am trying to use OpenFL to support the GUI for my desktop app which will communicate with some micro controllers.
i am trying to use hxSerial windows target and it seems it is unable to use Lib.load("hxSerial","enumerateDevices",0); from cpp libs .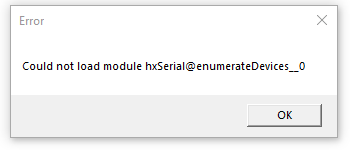 Neko and Windows both targets are not working.
is there any possibility i can do this in OpenFL ?
thanks