Hello. I have some problems with font embedding, can you help me?
I am using .swf assets in my project and i am compiling it for html5 target. In the .fla file i have embedded font like i did with pure flash: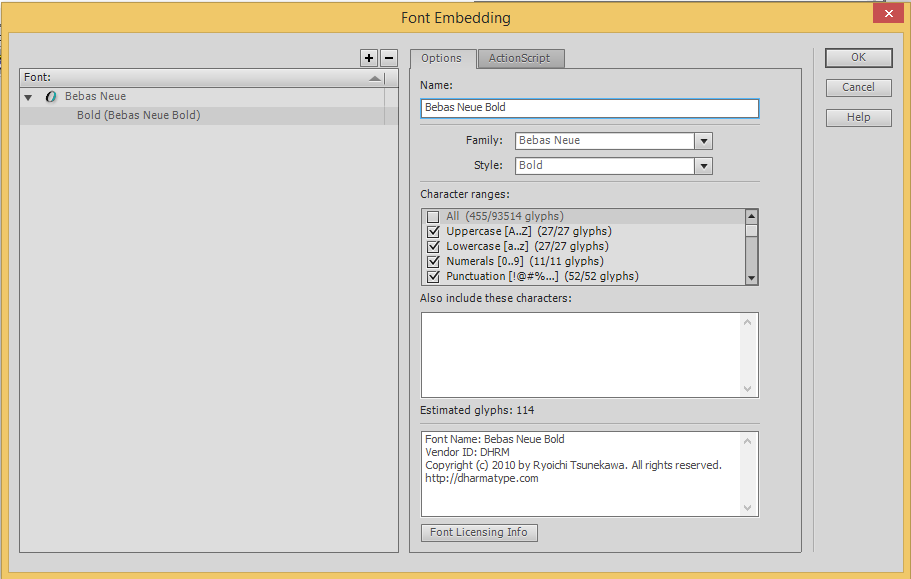 Next, i create a textfield with dynamic text and the embedded font: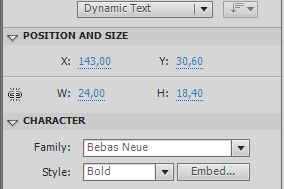 However, when i compile the project and test it, i get "Could not find required font "Bebas Neue Bold", it has not been embedded" warning and the font is reset to some default one.
How can i fix it? Am i embedding the fonts in a wrong way?