Hello,
I continued translating some Elm examples and today I went through this element sorting/layout of an array of strings and I decided to represent them as TextFields because, they seem customizable and fit in a Sprite; however I am unable to render properly the text in Html5 or Neko; it always looks blurry and transform it to a bitmap makes it worse also in flash. AntiAlias makes some effects on Neko but also not really nice (I would not implement a text processor App in OpenFL).
See screenshot (left browser, down neko, right flash). For sure -dDom makes it better but I think it is not always a choice.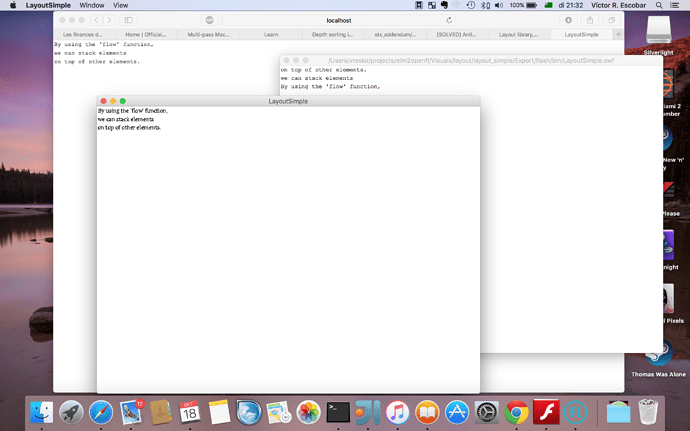 I tried to follow the trick exposed on this thread but then it also looks bad on flash and improves nowhere

Here the code I used, which is short and I hope easy to follow:

Does any one has any idea trick or solution for that? Am I forced to use -Ddom to get a better text rendering on the browser? I still didn't try native targets, I hope tomorrow I can try Android/iOS.