App crashes on startup with an SDL error shown here only on some android devices: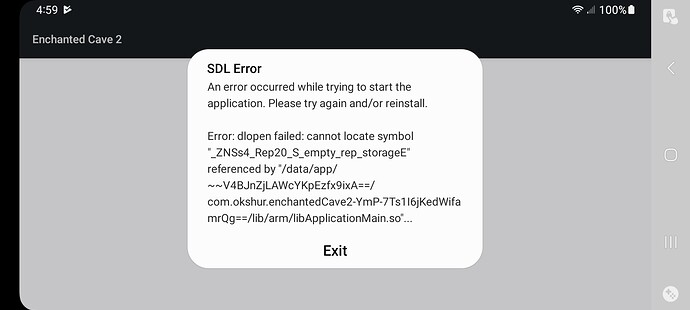 Affected devices are "Samsung Galaxy A13" (confirmed by myself), and likely also "samsung a02q (Galaxy A02s)" and "Motorola moto g pure" (just going by user reviews on those).
The only shared characteristic I've immediately noticed was a 720x1600 resolution, which may be an uncommon resolution? Wouldn't think that would cause a crash though.
It occurs on both lime 8.0.1 / openfl 9.2.1 as well as lime 8.0.2 / openfl 9.2.2. I was able to reproduce it with the PiratePig sample. I'm targeting Android SDK 33 but it happens with other targets as well.
I don't have any idea on how to solve or debug this but wanted to document it and see if anyone had any ideas. For now my workaround is just to exclude these devices manually in the google play store. :\