I just updated my openfl using haxelib run openfl setup and now nothing compiles anymore. Even the basic openfl create program crashes with:

My app is the basic sample and I'm using FlashDevelop 5. On building it I get: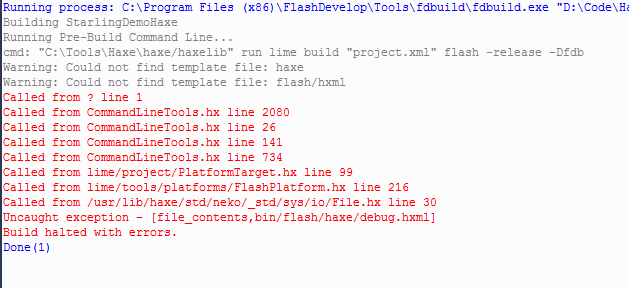 My versions are Haxe 3.4.4, FlashDevelop 5.3.1 and AIR SDK 19.