Hi,
I decided to update everything (haxe, lime, openfl, …), but I'm getting an error and am unable to compile to neko. When I compile from FlashDevelop, I get:
AL lib (EE) alc_cleanup: 1 device not closed

And when I compile with the Windows command, I get this: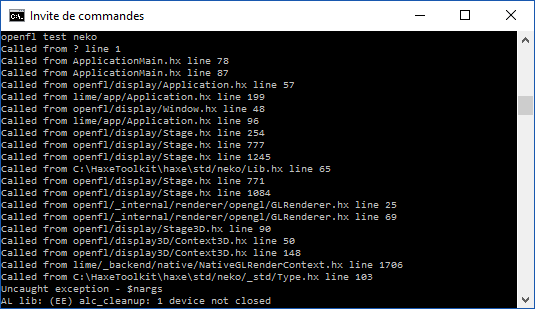 I also tried to compile to Windows, but I got this: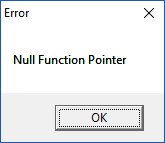 Any idea why I'm unable to compile with the new updates?
Thank you!