Hi,
My current setup :
Nodejs    v10.15.3
OpenFL    8.9.1-LoCUP5
Lime      7.5.0

I am trying to compile a simple newly created project
i am using VS Code but using command line tool to test .
openfl test html5 -clean -v

as soon as i add assets path and add some files to the folders.
<assets path="Assets" rename="assets" />

i am getting: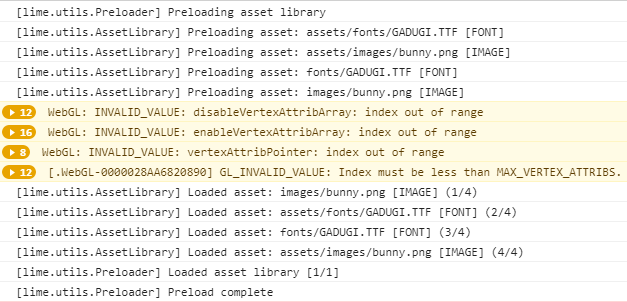 and because of the warnings, i can't see any render in the browser.
i tried FlashDevelop and it compiles without errors so for now i am compiling the project from FD and coding in VS code . i tried to find the cause by switching to older versions of lime and openfl but no luck, back in the days i used to compile my projects by using openfl tool .
thanks