Hi, just did an update of an old haxe+lib installation on a mac with Yosemite, I just use that mac to build ios apps. I manually deleted the old haxe installation because the new installation was set into usr/local/ . I think the installation went right because I was able to build and run the project on native mac using the Terminal.
Here is the error in XCode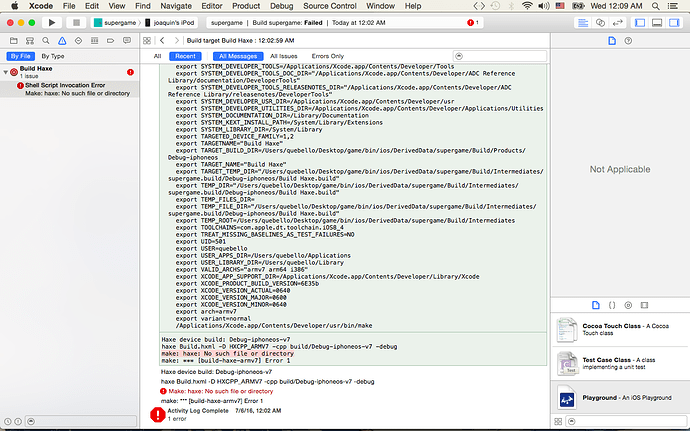 Im a windows user so any help would be great!
PS do I need to upgrade the OS?