After almost two years of tinkering off and on in my spare time and getting great help from this community, I'm pleased to announce that Good Fences, a geometric puzzle game, is now available in the iOS app store. The idea is simple: you're given a shape, and must surround that shape by copies of itself. Sounds easy, but some levels are brain-breakingly hard.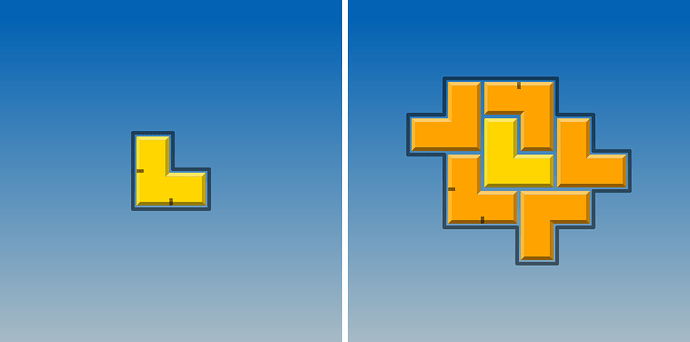 The game is written entirely in Haxe using OpenFL (in Legacy mode), with off-the-shelf openfl.display classes. Unlike a lot of OpenFL-based games all the content is procedurally generated (the Assets/ folder contains a font and a single SVG), which leaned a lot on straight-ahead drawing code that perhaps doesn't get used as much elsewhere. I also made use of the Actuate and SVG libraries, as well as the Linked Queue out of the Polygonal libraries. And I wrote a pile of separate Python and C++ code to generate the levels.
The obvious next step is to get it up on Google Play (it already runs nearly perfectly on Android, thanks OpenFL!). Then I'll move on to adding the obvious features that didn't make it into the first version.
I hope you like it!