UPDATE: The game has moved out of beta and is now officially live! See below for more details.
---
After his horse is scared off by a sudden earthquake, Lil Cowpoke has no choice but to hop on his pig and ride after him.
Avoid obstacles by swiping, tapping, and holding onto rope for dear life, as you jump, slide, shoot, and swing your way across an endless landscape!
How long can you survive during this difficult and exciting adventure?!
---
Lil Cowpoke, a 2d endless pixel runner, is now in open beta for Android:
https://play.google.com/store/apps/details?id=com.raredreamer.runner
---
Watch the gameplay:
Or see the screenshots: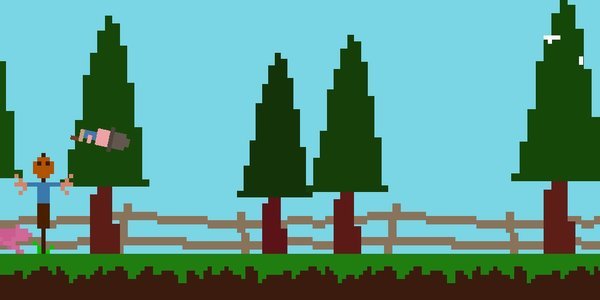 ---
Join the Android open beta today!
https://play.google.com/store/apps/details?id=com.raredreamer.runner
Feedback welcomed