The message is showing a scrollbar beneath it, that shifts the text one side.
I am using a global Alert style having label width of 450px for other Alert boxes.
But I want some exceptions for this feedback Alert.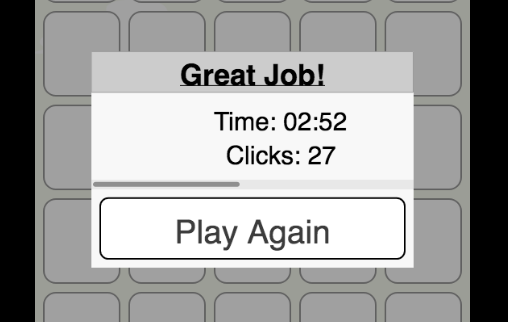 To customize the label of another alert box to show feedback within 300px I am using following code:
But it seems messageLabelFactory() is never called.

alert_Al =  Alert.show("Time: " + timerLabel.text  +"\n Clicks: " + clickNum_Int,"Great Job!", ["Play Again"]);
    			 	alert_Al.width = 400;
    			 	alert_Al.messageLabelFactory = () -> {
    				var message = new Label();
    				var tf = new TextFormat("_sans", 35, 0x000000,false,false,false, null,null,TextFormatAlign.CENTER );
			 		message.width = 300;
					message.wordWrap = true;
 				    message.textFormat = tf ;
      				return message;
				};