Hi, I'm trying to run some of the Lime samples, like BunnyMark, but when I run the app it opens two windows: the program window and a console window where it logs stuff (FPS, number of sprites etc.).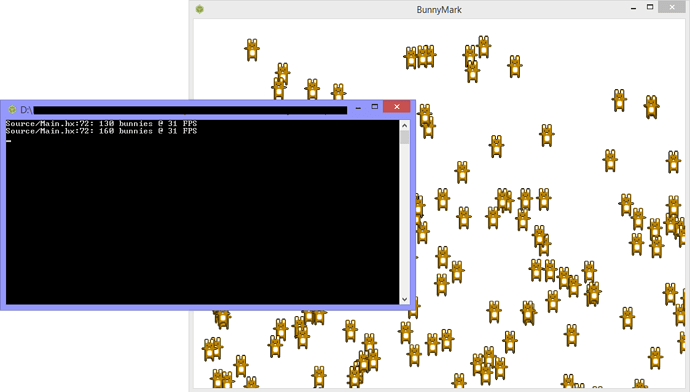 How can I disable that console window? I couldn't find any settings in the .xml project files, and I used lime build (...) -release so I want a deploy build, with no debug consoles.
Edit: I used the HashLink target and I'm on Windows 64.