I've been away for some time, so I don't know if this change is a feature of the new renderer or a bug, nonetheless, I've been updating my tile (Bitmap object) textures like this before:
 bitmaps[i].bitmapData.setPixels(bitmaps[i].bitmapData.rect, layer(i).textureBytes);

but it no longer works – it updates the Bitmap object texture with what appears like random data stored in RAM, not with the correct texture: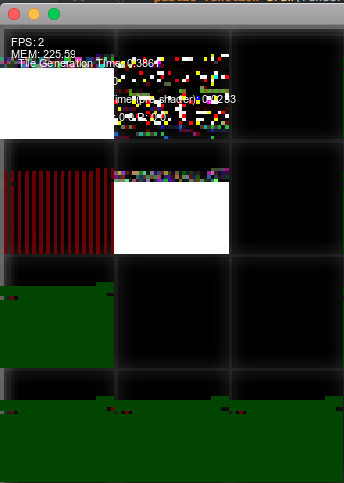 layer(i).textureBytes is correct, when I create BitmapData directly from it like this,
sprite.addChild(new Bitmap(BitmapData.fromBytes(layer(i).textureBytes)));

the texture looks as it should. Anyone else has this problem? Currently using latest haxelib versions of everything.
[EDIT]. Problem isn't with setPixels() but with ByteArray, see next replies.