Hello everyone.
I need help with testing / running games on my Motorola Moto G6 Plus and presumably other 18:9 devices. While running there is a visible black bar in navigation bar area which overlaps content and making it impossible to play. I have created test level to show what I mean (screenshots attached below). GameActivity.java that is used, can be found HERE.
Android Minimum Version: API 9
Android Target Version: API 19
Phone is running Android 8.0 in 1080x2160 (18:9) resolution.
I have also tested the same game on other devices such as:
¤Motorola Moto G4 - Android 7.0 - 1080x1920 (16:9)
¤Motorola Moto G - Android 5.1.1 - 720x1280 (16:9)
¤Sony Ericsson Live with Walkman - Android 4.0.4 - 320x480 (3:2)
It is working fine on these devices.
Is there any way to fix this to show the whole screen (immersive mode)? If not, is there any way to force the game to run in 16:9 mode with black bars on each side?
What I want: Image 1
What I get: Image 2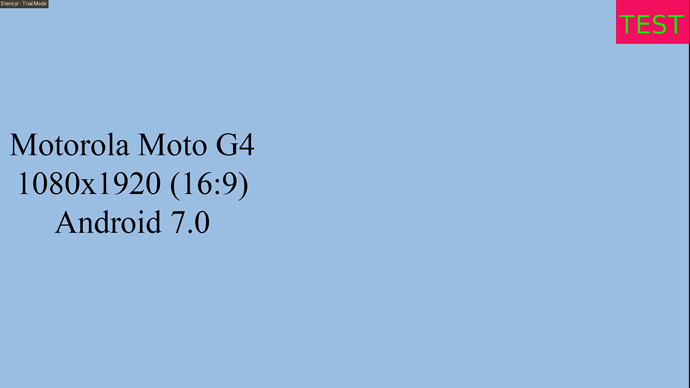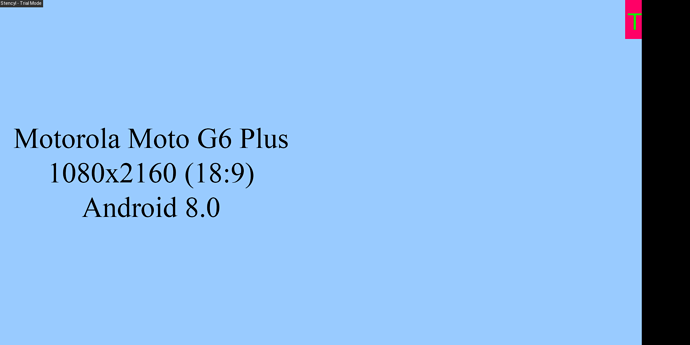 I will gladly provide more information if needed.
Thanks!